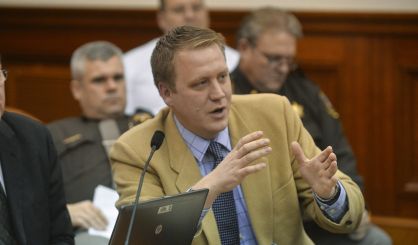 Van Buren County state Representative Aric Nesbitt is pledging to fight to keep the Palisades nuclear power plant open. The Covert Township facility that employs 600 is slated to close in 2018 after its owner, Entergy, ended a contract to sell power to Consumers Energy. That contract was supposed to run out in 2022. Nesbitt tells WSJM News the move to end it sooner leaves southwest Michigan in the cold.
"Entergy is backing out of that contract," Nesbitt said. "That's wrong. The families in southwest Michigan, that's wrong for energy security. That's the whole challenge of these out-of-state, merchant generating plants not having an investment in our community and not having an investment in our future in Michigan."
Nesbitt says the state should have a diverse energy portfolio that includes nuclear. He's sent a letter to Consumers Energy, Entergy, and the Midcontinent Independent System Operator asking for Palisades to stay open. He also asked the Michigan Public Service Commission to block the contract's end.