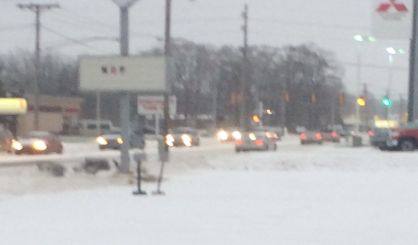 Southwest Michigan's first winter storm is just about here. The National Weather Service has issued a warning to the entire region, and WNDU Meteorologist Mike Hoffman tells WSJM News the snow to gradually come, slowly at first on Thursday, with more on Friday.
"Away from Lake Michigan several miles, eastern Berrien County, most of Cass County, and Van Buren county, we're looking at at least 4 to 8 inches in most of those areas, with some areas perhaps getting ten," Hoffman said.
Closer to the lake, your snow total may be a little less because the water temperatures are relatively warm still. Hoffman says blowing snow could make travel a little more difficult, so take extra care.