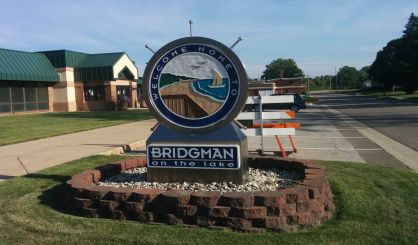 Coming up Thursday, it's a Christmas celebration in Bridgman. The city's annual Holiday Village event is slated to take place downtown from 5:30 p.m. to 7:30 p.m. Calli Berg, with the chamber of commerce, tells WSJM News it all kicks off with the pet parade.
"We have the usual cats and dogs, and this year we may have some other special animals who might be joining us, depending on the weather, and that starts the whole festivity," Berg said.
After that, there will be caroling all down Lake Street, free pictures with Santa, a chance to meet Mrs. Claus, and the ceremonial lighting of the community Christmas tree. Lots of downtown businesses are also doing something special.
"This is a great local event," Berg said. "Miss Bridgman and her court play an integral role in the festivities, and it's the traditional lighting of the tree," Berg said. "So, many of the local dignitaries and the stakeholders and the business owners all look forward to the event."
If you manage to get there early, you can see Santa and the Mrs. ride into town on a fire truck. With snow in the forecast, the celebration should be extra Christmas-like.