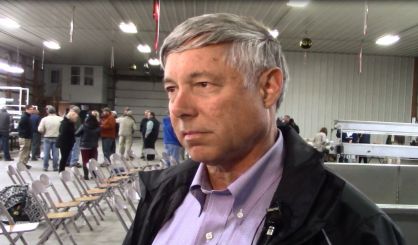 There are still a few things for Congress to do with the current session winding down. Congressman Fred Upton tells WSJM News everyone's heading home Thursday, so there's little time for the last couple of priorities.
"We have a continuing resolution which keeps the government open through the end of April, and that is pretty much done in terms of support from both Republicans and Democrats, and then we have a major water resource development bill," Upton said. "It includes dredging, water projects, and it includes money for Flint."
Upton says Congress will be back in Washington January 2. Not long after that, work will begin on President Trump's priorities, which will include repealing the Affordable Care Act. Upton expects that to be a multi-year process.
"It's going to take a while," Upton said. "We're calling it relief from Obamacare. We want to make sure that it's done right. This was a major theme of President Trump's election. We're going to make sure the pieces fall where they should."
Upton says leaders in Congress have sent letters to various governors asking them what the new system should look like. It could take more than two years for the healthcare law to be fully repealed.