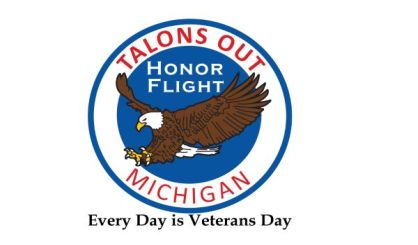 Talons Out Honor Flight, which gives trips to the World War II Memorial in Washington, D.C. to veterans of that war, is holding a special contest. It's giving young people a chance to win a ride along for the next honor flight. All a student has to do is submit an essay about a World War II or Korean War vet from Michigan.
"E-mail it to us, mail it to us," Moytle said. "We also want them to read the eulogy of this hero on a video. So, put that on a thumb drive and mail it to us, put it into a YouTube link and e-mail it to us. Everything can be e-mailed to Essay@TalonsOutHonorFlight.org."
That's Talons Out Vice President Dan Moyle. He says the essays should show a passion for history. The entries are due by February 28th, and the contest is open to middle and high-schoolers.