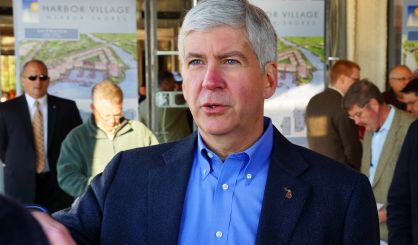 A massive recount of 4.8 million ballots cast in the presidential election in Michigan is underway. That's after U.S. District Judge Mark Goldsmith issued his ruling that rejected an effort by state officials to wait two business days to get started hand-counting the ballots. Governor Rick Snyder says so be it.
"I just encourage them to do it promptly because the Electoral College needs to meet in a couple weeks and, hopefully, it can get done in a timely fashion," Snyder said. "I don't expect it to change the outcome, but let's go through the process."
The statewide recount will be done by hand. State Attorney General Bill Schuette is still objecting.