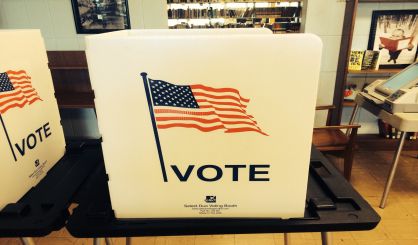 The recounts are scheduled. The Michigan Secretary of State's office says the first county to do a presidential recount is Oakland County, near Detroit. Oakland County Clerk Lisa Brown says she's confident the recount will show no one tampered with the results.
"We have so many checks and balances in place that it would make it hard for someone to do that, but we're eager to get to work and show how our election worked out," Brown.
Berrien County's recount will start Wednesday at 9 a.m. at the county building in Niles. The Cass County recount will begin at the same time at Southwestern Michigan College's Library Conference Center, while Van Buren County's recount starts Saturday at 9 a.m. at the Antwerp Township Hall. The recount is being done by hand.