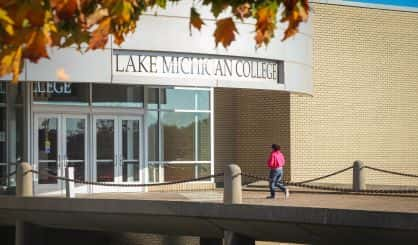 With violent incidents now seeming to happen on a regular basis at college campuses around the U.S. you may be wondering if local institutions have taken steps to be prepared. Lake Michigan College President Dr. Bob Harrison tells WSJM News they have. At LMC, they're constantly sensitive to security issues and how to respond.
"On a regular basis, we're talking through how staff and students should behave given some type of event taking place," Harrison said.
Harrison says LMC leaders work with police on a regular basis to be prepared for possible violence.
"I think that's pretty much the standard in education now in that everyone's very attuned to it, and the sad thing is it seems like about every week you hear of an event," Harrison said.
In addition to fire and tornado drills, nowadays, there are threat drills. Harrison says it's also important that students know to report anything alarming they know about. He notes the college will work to help anyone who may be dealing with emotional issues.