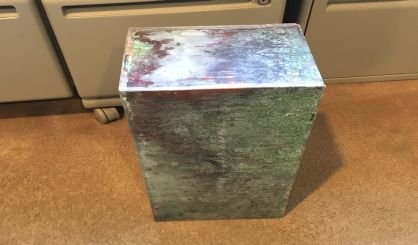 The demolition of the old Mercy Hospital building in Benton Harbor has led to at least one interesting find. Berrien County Treasurer Bret Witkowski tells WSJM News they found a time capsule from the 1940s in one of the cornerstones last week.
"We are going to actually open it up Thursday morning at 8:30 at the start of the board of commissioners meeting, and Bob Myers, who is part of the Berrien County Historical Association, is going to be the one opening it up," Witkowski said. "So, it'd be kind of cool to see what's inside there."
Mercy Hospital was built in the 1920s, with later renovations coming in the 40s, 60s, and 70s. As the iconic building has been torn down, the county treasurer's office has worked with the Morton House to preserve its letters and some bricks, as well as the cornerstones.