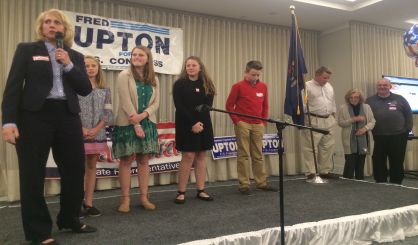 Kim LaSata will be the next state representative for the 79th District. The Republican cruised to victory Tuesday over Democratic rival Marletta Seats. LaSata told WSJM News a good, positive campaign is a thing that "makes you feel great."
"When things turn negative, you've just got to remain positive and move forward and working hard and just continuing to look ahead," LaSata said.
This will be LaSata's first elected office, and she told us she's ready and able to legislate.
"Being 53 years old, I am not impressed by anything, really, and no one can wine me and dine me, so my constituents don't have to worry about that," LaSata said. "I ran this race to be a voice for my community, and I'm going to stand up and be a strong voice."
LaSata has seen the state House up close and personal, as her husband, Charles LaSata, used to be the 79th Distrct representative. LaSata will replace state Representative Al Pscholka, who is being term limited out of office.