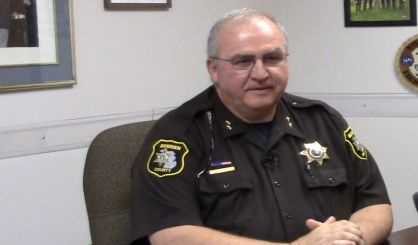 Berrien County Sheriff Paul Bailey has secured another term. Bailey easily won Tuesday over his only rival on the ballot, Rick Briand, of the Natural Law Party. Bailey told WSJM News he's honored to serve once again.
"I have a lot of great deputies out there doing the job every day," Bailey said. "I'm happy to still lead them, work with law enforcement in Berrien County, the 21 police departments, the 26 fire departments," Bailey said. "So, it's been a great experience."
Bailey told us the public's continued support of him and his deputies is a wonderful thing to have. He's been sheriff for 16 years, and now gets another four years.