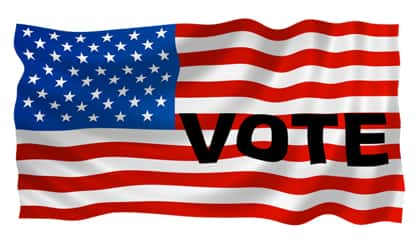 Election Day is finally here, and Michiganders are encouraged to exercise their right to vote. The polls are open until 8 P.M. and information about polling locations and other election issues is available online at Michigan.gov/vote.
Fred Woodhams, the spokesman for the Secretary of State's Office said that's where voters can also find a sample ballot, which he said is helpful to review.
"People may have already decided who they're voting for president, but there's a lot of down-ballot candidates that they'll need to choose from and there may be a number of ballot questions in their local community that they would need to read through and be knowledgeable about before voting yes or no," he explained.
Michigan voters must present valid photo identification at the polls, such as a driver's license or a military ID card. Also, Woodhams noted straight party ticket or split-ticket voting is allowed in today's election. There are an estimated seven and a half million registered voters in Michigan.
While at the polls any kind of electioneering, wearing clothes advertising a candidate or a political button, or carrying signs at a polling place is against the law. And Woodhams noted shutterbugs are also not welcome.
"There should be no ballot selfies being taken or photos being taken of other voters in the lines or while they're voting," he said. "That is just not permitted and there are laws that are more than 100 years old against ballot exposure here in Michigan."
And despite concerns in the national media about election security, Woodhams said voters can rest assured that Michigan's election system performs well.
"Voters should have full confidence in the election result for multiple reasons," he added. "The tabulators and machines that are used on Election Day are not connected to the Internet. We use a paper ballot so if ever there's a question about the election results we can refer back to that ballot and hand count them if we need to."