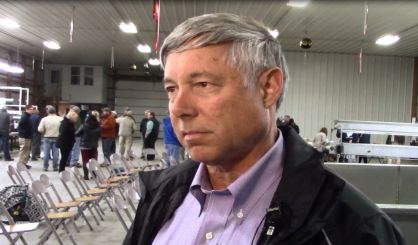 Congressman Fred Upton says he just wants to move forward once this election is over. The St. Joseph Republican tells us hours before we learn who the next president will be that it's been an ugly campaign, and it's time to wrap it up.
"We have to heal these wounds," Upton said. Let's face it. It's been a pretty divisive presidential campaign over the last couple of months, that's for sure. Whoever wins, let's hope they can work with the Congress and vice versa and put the issues first. I intend to be part of that positive solution."
Upton expects whoever wins the presidential race to start building a team immediately in order to work with Congress. He says there's plenty to do once Congress goes back into session next week, and representatives have no choice but to get to it.