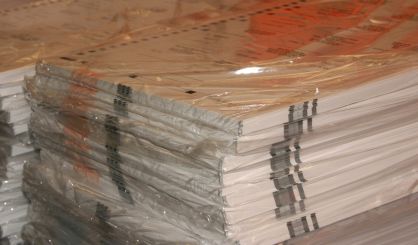 The race for president, 14 U.S. House seats, two Michigan Supreme Court justice posts and control of the 110-member Michigan House are at stake in the election. The spotlight Tuesday is on the presidential race between Democrat Hillary Clinton and Republican Donald Trump. Both candidates and their surrogates have campaigned for the state's 16 electoral votes.
Among the most competitive U.S. House contests is the 1st Congressional District in northern Michigan, where Democrats think they can take back the seat that is open due to Rep. Dan Benishek's retirement. Former Michigan Democratic Party chairman Lon Johnson faces Republican Jack Bergman, a retired Marine Corps lieutenant general and airline pilot. Democrats hope to cut into the Republicans' 62-45 edge in the statehouse, where there are also three vacancies.
Locally, Congressman Fred Upton is seeking his 16th term on Capitol Hill. For the second straight election, he faces a challenge from Democrat Paul Clements of Kalamazoo, a Western Michigan University professor. In the state House races, Republican Kim LaSata faces Democrat Marletta Seats in the race for the 79th House District, currently held by Republican Al Pscholka. In Van Buren County's 66th House District, Democrat Annie Brown squares off with Republican Van Buren County Commissioner Beth Griffin to succeed Representative Aric Nesbitt. Both Nesbitt and Pscholka are term-limited.
The Associated Press contributed to this report.