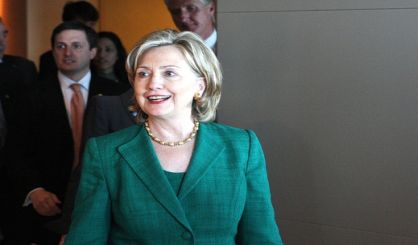 Both Hillary Clinton and Donald Trump will await election results in New York City tonight. Flint Mayor Karen Weaver has been invited to the Clinton watch party at the Javits Convention Center in Manhattan and she's going.
"I'm really excited about it because one of the things we know is she has really been a champion for the people of the city of Flint, and she has really stayed engaged with us, and put us out in front."
But, if Trump wins, Weaver says she'd work with him to make things better in Flint.