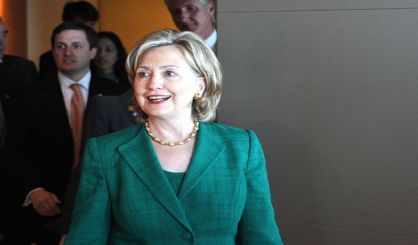 The Democratic presidential nominee wandered into staunchly Republican territory in West Michigan on the day before the election. Over 4,500 people packed Grand Valley State University's Fieldhouse to hear from Hillary Clinton yesterday afternoon. She told the crowd that a vote for her is a vote for your own wallet.
"We're going to get incomes rising here in western Michigan and across this state," said Clinton. She went on to say she will fight for workers' rights as well.
Clinton wrapped up her campaign with a star-studded event in Philadelphia that featured Jon Bon Jovi and Lady Gaga. Republican rival Donald Trump campaigned in Grand Rapids early this morning.