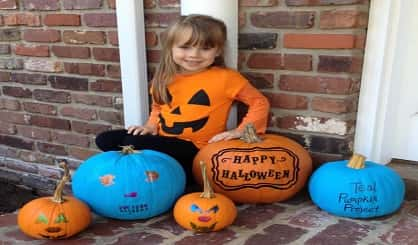 Halloween is almost here, and Berrien County Sheriff Paul Bailey has some reminders for parents and kids ahead of trick or treating on Monday. He says when you're helping your kids into their costumes, take a few steps to be sure they're visible and talk to them about using caution in the street.
"Make sure you have lots of colors on you, with a flashy thing on your back," Bailey said. "Don't cross the road without your parents crossing with you because there's going to be lots of cars moving around through the neighborhoods, and that's when it's going to be dangerous with kids running around by themselves."
As for drivers, Bailey reminds everyone to go extra slow on trick or treating night. He recommends a maximum speed of ten miles per hour in neighborhoods. He also says parents should look over their kids' candy to make sure none of it's been opened. Some fire departments also offer to check out candy.