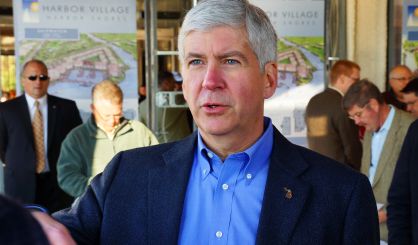 Governor Rick Snyder has declared a state of disaster for Marquette County after heavy rains led to flooding that damaged several roads.
With the declaration Friday, Snyder has made available all state resources to assist local recovery efforts and allows the state to request emergency federal highway funding to repair damages. The governor's office says the storms and flooding earlier this week caused  widespread damage to roads, bridges, culverts and other infrastructure.The National Weather Service says more than 3 inches of rainfall fell in some
areas Monday and Tuesday. Michigan Route 94 west of U.S. 41 was among the affected roads with a washout.