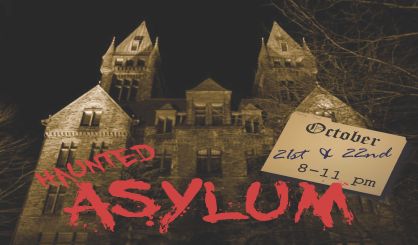 The Michigan Maritime Museum in South Haven is hoping to dish out some scares this weekend by turning its property into a Haunted Asylum for the criminally insane. Director Ashley Deming tells us visitors can go through the museum's buildings Friday and Saturday night for the thrills.
"There will definitely be some patients, and doctors and nurses, and we've even got a quarantine area," Deming said. "So, don't catch the sickness there."
Deming says the attraction is genuinely scary, so it's only intended for those 14 and up. The Haunted Asylum will be open Friday and Saturday from 8 to 11 p.m. It's ten bucks to get in, and you can get a ticket at MichiganMaritimeMuseum.org. Deming suggests you head to town and check out Haven Harvest Fest during the day, and then the asylum at night.