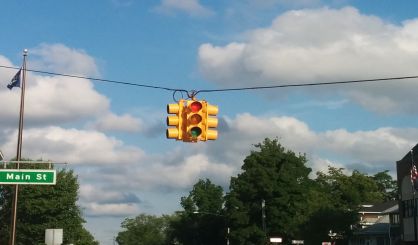 Work to replace 7 traffic signals in St. Joseph will start on Monday. The Michigan Department of Transportation's Nick Schirripa tells WSJM News they're putting in upgraded signals on mast arms, or poles, rather than the kind that just hang from wires. There are some other differences.
"The signals themselves will be upgraded, the mechanisms for hanging them will be upgraded, and hopefully, overall it will improve safety and efficiency there," Schirrpa said.
The work will continue through December 1, and mean occasional lane closures on Lakeshore Drive between Lake Court and Winchester Avenue, as well as on Niles Avenue between Napier and Port Street. The city chipped in $488,000 to the overall $2.8 million project to get the signal upgrades. Below is a list of the affected intersections.
I-94 BL (Main St.) at Lake Blvd. and Winchester
M-63 (Niles Ave.) at Napier Ave.
M-63 (Niles Ave.) at Botham Ave.
I-94 BL, M-63 (Main St.) at M-63 (Niles Ave.)
I-94 BL, M-63 (Main St.) at Park St.
I-94 BL, M-63 (Main St.) at Broad St.
I-94 BL, M-63 (Main St.) at I-94 BL (Port St.)