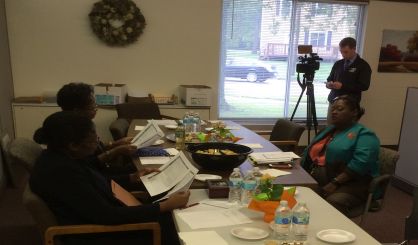 Parents are being asked for their thoughts on how security could be improved at Benton Harbor Area Schools. That's as the district pursues a $2 million state grant to enhance safety and help prevent gang activity. Superintendent Dr. Shelly Walker tells WSJM News she can think of several things they could do for the kids with $2 million.
"Counselors and programs for after school for our kids, opportunities for our parents to get them more involved in what's happening in the lives of the children, and being a part of problem solving and solution building for the community," Walker said.
Walker held a forum Thursday to get some input, and everyone agreed engaging the community will be important. Walker will submit her security plan to the Michigan Department of Education for the grant next week. She says she feels good about the district's chances of being approved.