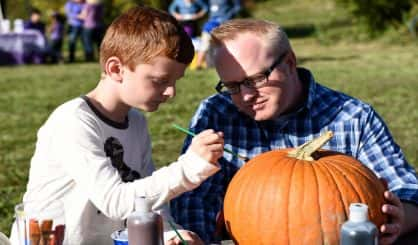 Southwest Michigan's pumpkin crop this fall is looking pretty good. That's according to Ron Goldy, a vegetable educator with MSU Extension. He tells WSJM News  the weather was perfect for pumpkins this year.
"It was a little bit dry early, but then we had adequate rain in August which is the time period that the pumpkins are really sizing up, so it should help to have adequate moisture at that time," Goldy said. "So, there should be a good 20, 25, 30 pound pumpkins out there for people to get."
Goldy says some regions got too much rain for pumpkins, so they could run into a bit of a shortage, but not here in southwest Michigan. How well pumpkins sell will also depend on the weather, as Goldy says weekends with nice weather in October mean more families hitting a local farm to make their picks.