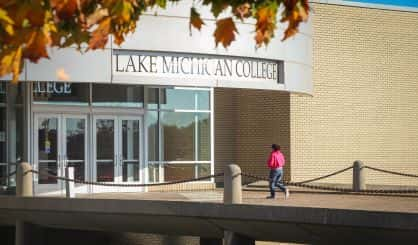 Lake Michigan College is making a push in support of its millage proposal set to appear on November's ballot. LMC President Dr. Bob Harrison tells WSJM News they're asking for .48 mills for 10 years for improvements. He says the money generated would mean a variety of improvements.
"It'll allow us to go into all three campuses and make needed renovations that will help our students be successful in the classroom," Harrison said. "So, not only overhauling some of the labs, but also the science lab up at South haven, and the support areas at Bertrand Crossing."
The millage will mean a property tax increase of about $48 per year for a home worth $100,000. Harrison says it's important to invest in the community college, as it can help to keep the region's economy strong by training people to meet the needs of business. LMC hasn't had a millage approved since the 1990s.