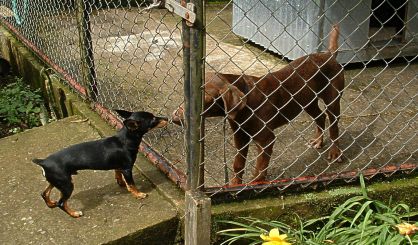 The Bissell Pet Foundation is planning to hold yet another Empty the Shelters event next month. That's when the animal welfare group will pay for the cost of adopting an animal at more than 50 shelters around Michigan for a day. Spokesperson Holly Kroeze tells WSJM News that's after a successful date back in May.
"We paid for all the adoption fees, and over 600 pets found wonderful, amazing homes in just one day, and it was such  great feeling," Kroeze said. "Everyone was so excited, so we said to ourselves, 'We have got to do this again.'"
Kroeze says it can cost about $150 to adopt, and the Bissell Foundation will go ahead and pay all of that for you on October 22 at its partner shelters. They include the Al-Van Humane Society in South Haven and the Van Buren Animal Shelter in Hartford. If you want to adopt, call them now to get the application process started. You can find out more at BissellPetFoundation.org.