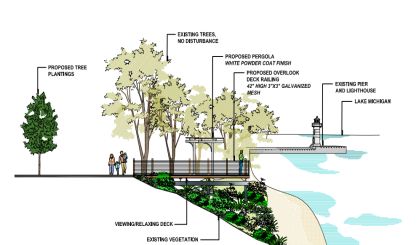 The Berrien County Parks Department wants to show off the public all of the improvements that have been made this year to Rocky Gap County Park, and next Thursday, it's going to do just that. Parks Director Brian Bailey tells WSJM News the park near Benton Harbor has gotten $600,000 in work this year.
"In the lower portion, we put in a barrier-free access ramp to the beach, some overlook seating, a shade shelter with picnic tables and a restroom building, and in the upper portion, we put in a spectacular Lake Michigan overlook," Bailey said.
An open house for everyone to see those improvements will be next Thursday starting at 4 p.m. About half of the improvements at Rocky Gap were paid for with a state grant, while the Berrien County Parks Department picked up the tab for the other half.