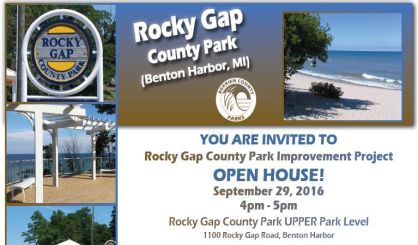 If you're interested in seeing what kind of improvements have been made this year to Rocky Gap County Park near Benton Harbor, you'll have your chance next week. An open house will be on Thursday at 4 p.m., says Berrien County Parks Director Brian Bailey.
"We've done some major improvements to Rocky Gap County Park, thanks to a $300,000 Michigan Natural Resources Trust Fund Grant, and we are nearly complete with the construction and landscaping, and we want to invite the public out to see that park," Bailey told WSJM News.
Bailey tells our newsroom they've added new access ramps, seating, a shelter, and a restroom building to the park's lower half, and an overlook to the upper part. The improvements cost about $600,000, half of which was paid for with a state grant.