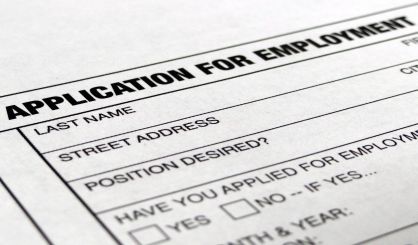 The latest business outlook report from the Upjohn Institute for Employment Research is out, and it's anticipating flat hiring in Berrien County for the third quarter. Regional analyst Brian Pittelko tells WSJM News the main indicators for the third quarter were mixed.
"The unemployment insurance claims fell a little bit," Pittelko said. "So, it doesn't look like more people are  filing for unemployment in the second quarter, but the rate of home construction also fell, as well."
During the second quarter, manufacturing in Berrien County led the way in hiring, while professional and business services were down. The institute also notes employment is still slightly below where it was in 2007 before the start of the Great Recession.