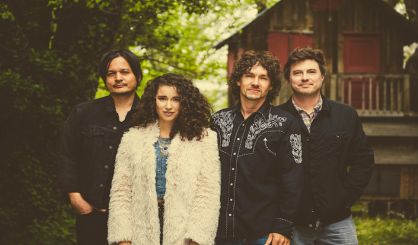 A Michigan rock band is mixing music and a message about financial literacy for kids. The band Gooding is performing a few shows in the state this week as part of a 60 date nationwide tour at high schools. The idea is to get a message to kids about saving money and avoiding payday or "same-day" loans to get by. Frontman Gooding says the earlier kids learn how to handle money, the less likely they are to make life-altering mistakes.
"We've heard so many stories about people who are working hard and just getting in these weird cycles of debt, and 1,000 percent interest and some of these same-day lenders. All these kind of things where you're not going, you know, slow and steady."
The band performs, then they talk to students about their own personal stories about handling money. They'll be in Detroit Wednesday and Walled Lake Northern High School in Commerce on Thursday.