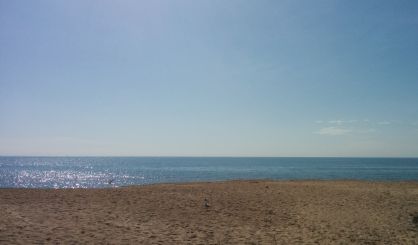 Everyone's invited to head out to Jean Klock Park in Benton Harbor this Saturday for an Alliance for the Great Lakes Adopt a Beach cleanup. Carol Drake, with Friends of Jean Klock Park, tells WSJM News they'll be picking up trash that's accumulated throughout the season.
"The beaches took a good beating this summer with all of the tourism, so there's quite a bit out there," Drake said. "Bottle caps, we have cigar tips and cigarette butts. You name it, it's out there."
Drake says, last time, they picked up more than 50 pounds of trash. Volunteers can show up to help out between 9 a.m. and 12 p.m. Saturday. If you go, you should bring a pair of gloves.