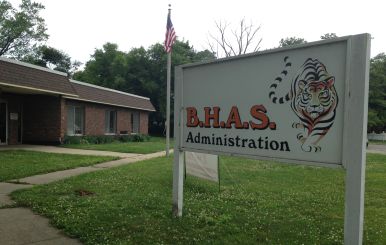 12 surplus properties belonging to Benton Harbor Area Schools will be sold according to a plan approved Tuesday by the board of education. Superintendent Dr. Shelly Walker tells WSJM News the facilities are too expensive to continue maintaining when they're not being used.
"We are carrying costs to insure it and to watch it," Walker said. "We are paying costs to keep it up."
Walker said the list of the properties to be sold will go on the district's website Wednesday. The consent agreement with the state requires the district to unload surplus property, and the goal is to have them all sold by July. If that doesn't happen, the properties could go into the state land bank.