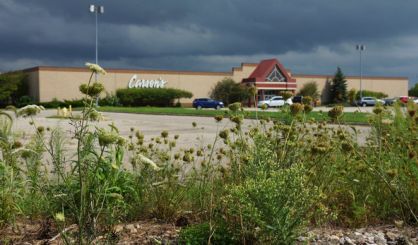 The owner of the Orchards Mall in Benton Township owes $324,000 in back property taxes to Berrien County and is flirting with foreclosure. County Treasurer Bret Witkowski is hoping a resolution is found.
"He hasn't paid off the 2014 or 2015 (taxes), and that's adding up to a pretty good amount," says Witkowski about mall owner Mike Kohan. "He'll have the opportunity to at least set up a payment plan."
At this point, Kohan has not reached out to his office. Witkowski says he's heard from "quite a few tenants who are very concerned about their livelihoods," adding he understands that and says the community needs them to succeed. The treasurer says demolition of the mall is not on the table if it goes into foreclosure at the end of March.
"I think the mall has plenty of life. Does it need updating? Of course," says Witkowski. "To me, that mall can be vibrant if done the right way, and someone's got to have the resources to do that."
He says if his office has to foreclose, his hope is it would go to the Berrien County Land Bank and be sold to the best possible candidate. The Orchards Mall has just two dozen tenants, 14 of which are retailers.