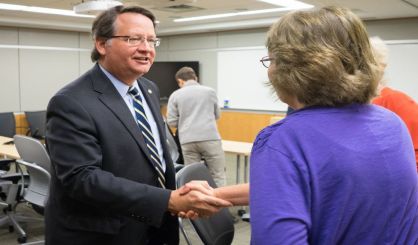 Senator Gary Peters is spending this week touring Michigan on a motorcycle, stopping in 26 counties. On Thursday morning, he'll be in Bloomindale to talk with staff at Bloomingdale Communications, a broadband provider. Peters says he wants to help expand high-speed internet access to rural areas.
"I've been meeting with providers and holding meetings as to how we can find resources and coordinate activities to everybody, no matter who they are, no matter where they live, and especially those in rural areas where it's more problematic," Peters said.
Peters says he's working with broadband providers to find ways of increasing access. Peters' visit to Bloomingdale Communications will be at 11 a.m.