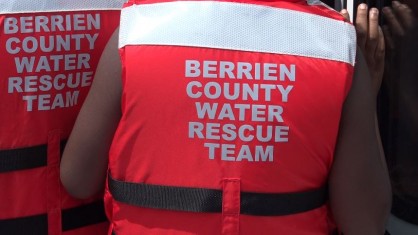 The Boys and Girls Club of Benton Harbor is making it a priority to teach youth members all about water safety this summer. On Thursday, a group of kids were treated to a demonstration of water rescue gear by the Berrien County Sheriff's Department and the U.S. Coast Guard in St. Joseph.
"We unfortunately have had the tragedy of teen members that have drowned in the lake over the last five or six years," said Brian Saxton, CEO of the Boys and Girls Club of Benton Harbor. "This is just part of responding to that need, that our members should know how to be safe in the water and not panic if they do find themselves in trouble."
Saxton says the youth members have been learning about water safety all summer, with training sessions at the Renaissance Athletic Club pool and Jean Klock Park. He added that the Boys and Girls Club has been increasingly working with police as it teaches the kids how to be safe.