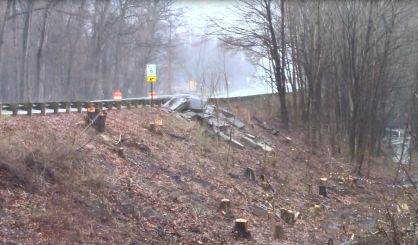 The Berrien County Road Commission has begun work on a Chikaming Township culvert replacement. The culvert under Red Arrow Highway near Cherry Beach Road is in danger of collapsing, and the road commission earlier this year upset local business owners when it announced Red Arrow would be shut down all summer for the work. It eventually bowed to pressure to reschedule for August. The road commission's Mike Juengling says the road was closed Monday.
"The contractor has removed the guardrail in that section that's closed, and they will remove some more trees, and then next week, they will begin excavating," Juengling told WSJM.
The detour will take drivers to Three Oaks Road and Warren Woods Road for the next three months. The project's cost is more than $1 million.