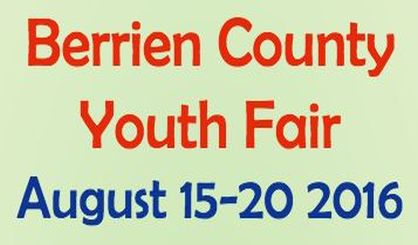 You still have time to take in the Berrien County Youth Fair this week. The event continues through Saturday, and Thursday will bring a classic rock show to the grandstand when the Happy Together Tour, featuring members of several rock acts, takes the stage. Youth Fair Director Karen Klug says Friday will feature the rodeo-like Bullmania, and then Saturday's grandstand show is Diesel Domination.
"It's a truck and tractor pull, featuring the Indiana Hot Farm Tractors, and Indiana Light Pro and Limited Pro Tractors in four-wheel drive pro stock diesel trucks," Klug told WSJM. "So, it's going to be a lot of noise and a lot of smoke."
Klug says the fair has been going well this year, despite some parking problems caused by Monday's heavy rain. There's plenty of fair food to sample, and they've also got 28 rides from which to choose. The whole fair schedule is at BCYF.org.