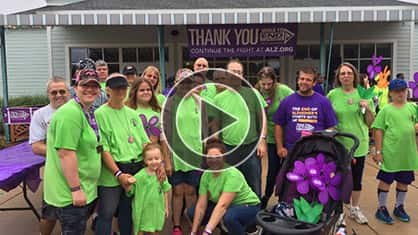 St. Joseph is taking a stand against Alzheimer's. Over 400 people joined the Walk to End Alzheimer's last Saturday at the Silver Beach Carousel. Participants not only walked two miles, but learned about the disease and what they can do to help those struggling with it. Walk manager Kristin Burt says that, despite the rain, the walk drew a good crowd and was a success.
"Great people came out and celebrated with us today, and we are really happy with the turnout," Burt told WSJM News.
The event also included a tribute to those who have experienced Alzheimer's. In total, participants raised $53,000 for Alzheimer's care, support and research programs. Donations can still be made to the Alzheimer's Association at alz.org/walk.