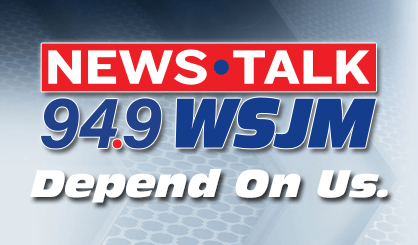 It was all smiles and wags in Van Buren County after a missing military dog named Pongo was found Monday. The black lab disappeared on Sunday. He is a retired tactical explosion detection dog assigned to U.S. Army Specialist Caleb French.
"He and Caleb trained together, and they were supposed to deploy," says Mission K-9 Rescue president Kristen Mauer. "Right as they were about to deploy, the program was pulled and they didn't have to."
Mauer says Pongo was discovered at an auto parts store a couple of miles from his home in Mattawan. French is currently training at Camp Grayling.