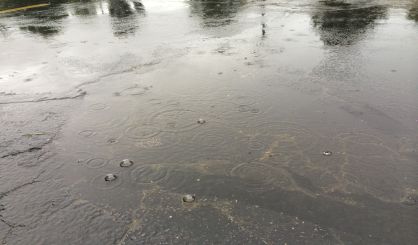 Southwest Michigan is expected to get soaked by the time a storm system is done moving through the area. WNDU meteorologist Mike Hoffman says most places in the region will get about an inch of rain by the time all is said and done, while others could get up to four inches.
"We were dry, obviously," Hoffman told WSJM News. "We were hoping for rain, and now we're going to get too much of it. That happens sometimes in the weather, unfortunately. There is a flash flood watch out, and I think there probably will be some areas that are typical area that may be flooded that could see some high water."
Hoffman says he doesn't expect the rain to get especially heavy at any particular time; it's just that the rain will not stop through Tuesday morning. He adds there's been so little rain this summer that the ground needs it and can likely absorb most of the water that does fall.