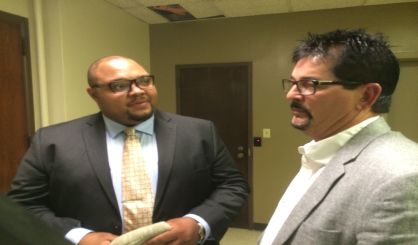 A church in Benton Harbor is asking why it never had a chance to make a counteroffer in its bid to buy the building at 200 Paw Paw. The city-owned facility is for sale, and Freedom Life Church in May offered $185,000 for it. Pastor Jeremy Butler says they'd use it as a church and to start a business incubator.
"We decided to plant right here in the heart of the city," Butlet told WSJM News. "We want to be authentically Benton Harbor."
Butler says he's waited months for a response from the city, only to be told recently a higher offer was made. Associate Pastor Bobby Jackson says the church should have had another chance.
"We were willing to increase the offer," Jackson said.
Right now, Freedom Life Church meets at the Oak Room at the Citadel. Benton Harbor City Manager Darwin Watson says the city is under no obligation to give the church another chance, and it's proceeding with the sale to the higher bidder. The church says it still wants to base its operations in the community.
Pictured: Jeremy Butler (left) and Bobby Jackson (right).