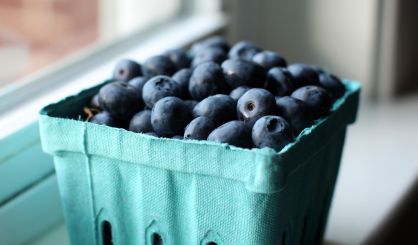 Blueberry farmers in Michigan are having a good year so far. MSU Extension's Mark Longstroth says the western part of the state is expected to produce about 101 million pounds of the berries. The only down side this summer has been the lack of rain.
"Some people have a poor crop," Longstroth told WSJM. "Some farmers have told me it's not a good year for them, but many others have said this is the best year they've had since 2013 and some say it's looking even better than that."
Longstroth says it's possible there could be a record crop this year.
"Most growers are pretty happy with the year they'd had so far," Longstroth said.
There won't be a final tally for the blueberries produced until about November. Longstroth says, as far as blueberries go, this year has been much better than the previous two, noting apples, peaches, and grapes are also doing well.