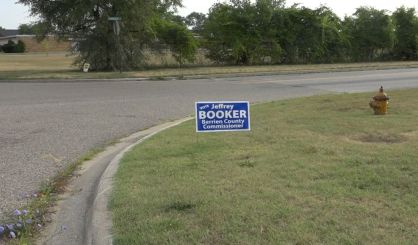 Road commissions in southwest Michigan have a reminder for those who are posting campaign signs around their communities during this election season. They say it's important to remember the signs should not block any views of the road, driveways, or intersections. The Van Buren County Road Commission's Larry Hummel.
"It's all about the safety of the driving public, and we're trying to make sure that when the things are put out there, they're not a hazard to someone else," Hummel told WSJM.
Hummel says if a sign that hinders visibility is spotted by road crews, they'll take action.
"First off, if one of our staff sees it, it'll be removed, and we'll bring it back to one of our facilities and essentially stockpile them there," Hummel said.
At that point, Hummel says the owner of the sign can come pick it up. He says you can support any candidate you want; just don't block the view of the road.