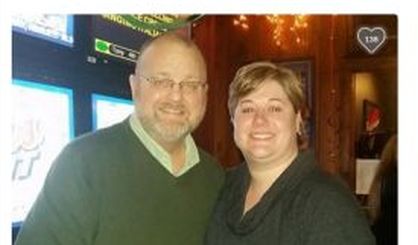 Steve Krieger says justice has been served, but he can never be satisfied. His brother, David Krieger, was shot and killed in December outside of Steve Krieger's business, Michiana Supply, in Benton Township. Sentenced to at least 35 years in prison for second degree murder in the case is Roy Thompson, who learned his fate this week. The case may seem over, but Steve Krieger says he has not been pleased with some of the things that were said in the last eight months. In particular, what he says are false claims that Dave Krieger sprinted at Thompson during a confrontation.
"He deserved better than what was portrayed because he didn't do anything wrong," Krieger told WSJM. "The poor guy, he just went out there because he saw a dog getting kicked."
Krieger says Roy Thompson kicked the dog and claimed it bit him as he walked near the Benton Township business. He tells us it's been frustrating seeing aspects of the case be wrong in the media, adding at least at trial, his brother's voice was finally heard.