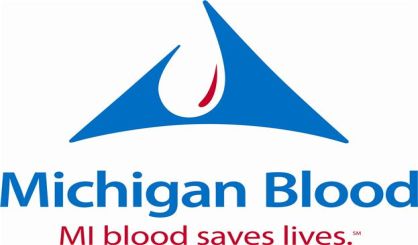 Health officials are asking Michiganders to consider helping to save a life during the dog days of summer.
The organization Michigan Blood is the sole blood provider for 60 Michigan hospitals, and spokeswoman Amy Rotter says there's typically a spike in traumatic injuries during the summer, while at the same time, blood donations drop.
Michigan Blood is looking for donors of all blood types, but she notes there's a critical need for O negative blood, the universal blood type.
"It's especially important in emergency situations, when doctors might not have time to check a patient's blood type," she explains. "Because only 9 percent of the Michigan population has type O negative blood, we're encouraging O negative donors to not only come in to donate, but to donate regularly."
Rotter says donating blood typically isn't top-of-mind this time of the year, and high schools and colleges, which account for about a quarter of the blood supply during the school year, are on break.
Donors must be in good general health, weigh a minimum of 110 pounds and be at least 17 years old, or 16 with signed parental consent.
Some factors, including some medications or international travel, may make a person ineligible to donate blood, but Rotter notes it's best to discuss your situation with staff at a blood center. She adds the whole process of donating only takes 45 to 60 minutes.
"That includes the health screening," she points out. "The actual donation or the blood draw is about 10 minutes and then, we ask you to sit in our refreshment area for 15 minutes afterwards, to make sure you're well hydrated and feeling well to go about your day."
Before donating, Rotter recommends getting a good night's sleep, eating a meal and drinking plenty of water.
It's estimated that every two seconds in the United States, someone is receiving a blood transfusion.