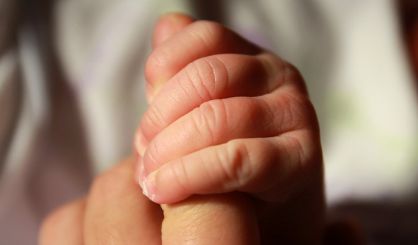 The benefits of breastfeeding are the inspiration for an event planned for Saturday on the bluff in downtown St. Joseph. "Breastfeeding on the Bluff" is set for 10 a.m. The event is being organized by the Berrien County Breastfeeding Coalition and the county health department, and will feature moms from all over the area. Health department spokesperson Gillian Conrad says it's better for both the baby and the mom when a mother breastfeeds.
"We're looking at reduced rates of obesity, reduced rates of breast cancer for moms, less ear infections and sicknesses for babies," Conrad told WSJM. "It's good for the emotional and mental development of the baby."
At 10:30 a.m. on the bluff, the mothers present will take part on a worldwide "Big Latch On." The Berrien County Breastfeeding Coalition has a mission of providing support for nursing mothers, normalizing breastfeeding in the community, and ensuring families have the resources needed. You can find out more at its Facebook page.