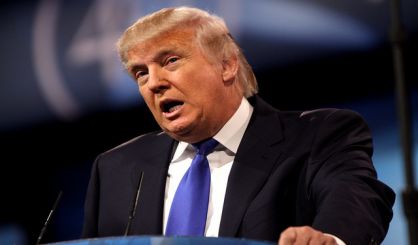 Michigan's Donald Trump delegates to the Republican National Convention this year say they're pleased with what they heard from the candidate. West Michigan delegate Matt Hall was on the floor of the Quicken Loans Arena when Trump have his acceptance speech Thursday, and says he liked the billionaire's message.
"I thought he really presented himself as a law and order candidate, someone who is going to defend our borders," Hall said.
Hall says he's ready to see Trump take that message nationwide. Some pundits criticized the address for being too negative, but Hall says it struck the right chord with conservatives.