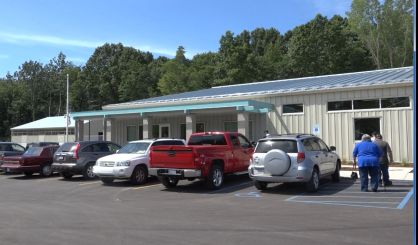 The public has had a chance to check out the new Berrien County Animal Control facility in Benton Township. An open house was held Friday as residents came out to tour the shelter and see all of its new features. Animal Control Director Val Grimes says the shelter is an improvement over the old one in Berrien Center in a variety of ways.
"It is brand new versus 60 years old," Grimes told WSJM. "It is modern, it is healthy. It's clean for all of the animals. We can quarantine so much easier, and it's just healthier for the staff, healthier for the animals, and so much better for all of us."
Grimes says the tours went well Friday. She told us the public should be proud of the facility, noting it belongs to the whole county. The facility is located at 1400 South Euclid, just behind the Berrien County Health Department headquarters off Napier Avenue.