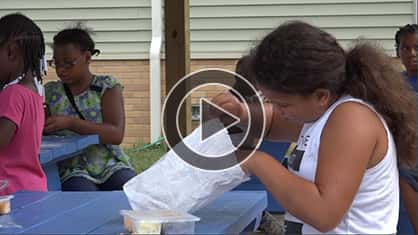 Hundreds of kids and teens in Benton Harbor are receiving free meals this summer courtesy of the Boys and Girls Club.
Since the start of the summer season, over 7,000 meals and snacks have been provided to Benton Harbor kids at both Boys and Girls Club locations. The program is made possible in part by the government.
"The federal programs administered by the state does help us provide much needed food," said Brian Saxton, Chief Executive Officer of the Boys and Girls Club of Benton Harbor. "Many of our members don't get fed during the summer unless they're at the club or participating in some other school or community event."
Saxton also says the goal of the program is to introduce kids to nutrition, and so far, the kids seem to like it.
The Boys and Girls Club of Benton Harbor also provides meals during the school year, but this is the first year they've done so in the summer.