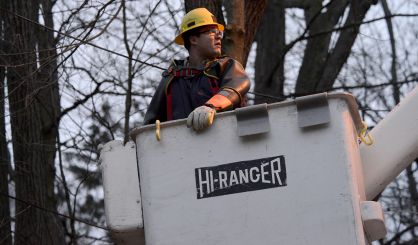 With some storms possibly hitting the area in the coming days, Indiana Michigan Power says preparations are being made to deal with possible outages. Spokesperson Brian Bergsma says they've always got crews available to restore service.
"Extreme weather always brings about the time when our crews are on standby waiting to restore power as quickly as possible," Bergsma told WSJM. "Just as we might have this weekend, our crews will be available, and we'll work as quickly and safely as possible to restore any outages that might occur."
Bergsma asks anyone who does have a power outage to be patient. Additionally, with a large number of power lines knocked down in Thursday's storms, he says you should stay at least 25 feet away from any downed line you see, and report it right away to 911 or to I&M.