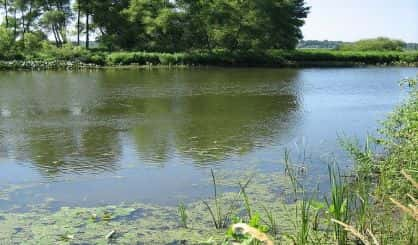 The settlement reached in the Kalamazoo River oil spill is intensifying calls from citizen and environmental groups to shut down Line 5 in the Straits of Mackinac. A $177 million federal oil spill settlement with Enbridge Energy Partners was announced Wednesday for the 2010 pipeline rupture. Deb Hansen, with Concerned Citizens of Cheboygan and Emmet County, contends the settlement is inadequate, and says it shows the risk the state is taking for continuing to allow Enbridge pipelines in the Straits of Mackinac.
"We are seeing a pattern of inaction in Lansing around critical issues related to water," Hansen said. "That would include Flint, that would include the water shut-off in Detroit, and that would include Line 5 in the Straits."
Hansen says the cost of an oil spill in the Great Lakes would cost billions of dollars, far more than the current settlement. Studies commissioned by Governor Rick Snyder analyzing Enbridge's pipelines through the straits will not be available until next year.