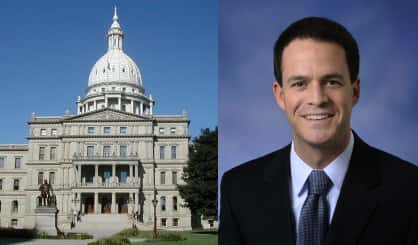 It was a priority for Michigan Republicans when this legislative session began, but not anymore. Speaker Kevin Cotter says an attempt to repeal the state's prevailing wage law is off the table for the remaining 20 legislative days in this session. Cotter told Michigan's Big Show that the Governor opposes the bill because it is contrary to his efforts to promote and encourage skilled trades in Michigan.
"At this point, the governor's position on the issue has not changed," says Cotter.
Republicans in the House contend cutting the wages of construction workers wouldn't be the smartest thing to enact just before an election that you wanted to win. The Senate has passed the repeal earlier this year. A petition drive to put it on the ballot failed.